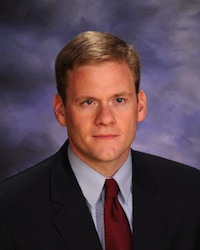 Louis C. Szura
Mr. Szura focuses his practice on health care consultation and civil litigation, including various complex commercial, regulatory disputes and the prevention of fraud and abuse under the Federal False Claims Act.
Health Care Law
Mr. Szura's health care law practice includes counseling and representing health care providers, such as home health agencies, physician groups and individual physicians, in areas relating to business operation, state and federal regulations, licensing and insurance network disputes. These matters concerns many federal and state regulations, including the Affordable Care Act, HIPAA, HITECH, Stark Law, Anti-Kickback Statute, CMS regulations, Michigan Public Health Code, and the Michigan Mental Health Code among others.
Complex Commercial Litigation
Mr. Szura's commercial litigation practice focuses on counseling and representing small and medium sized corporations in disputes involving various complex issues including fiduciary duties, shareholder rights, intellectual property rights, unfair competition, contracts, insurance coverage and corporate dissolution.
False Claims Act/Qui Tam
Mr. Szura's practice also includes the representation of whistleblowers in Qui Tam actions, under state and federal false claims acts, through the civil prosecution fraudulent claims submitted to the government.
Education
J.D., Cornell University Law School, 2003
Concentration in Business Law and Regulation
B.A., University of Michigan, 1998
Political Science
Jurisdictions Admitted to Practice
State of Michigan
State of Illinois
Multiple U.S. Federal District Courts
Professional & Bar Association Memberships
American Bar Association
Taxpayers Against Fraud Education Fund
State Bar of Michigan, Health Law Section
Member, Publications Committee
Oakland County Bar Association
Member, Inns of Court Program
Leadership Next, a United Way of Southeastern Michigan Program
University of Michigan Alumni Association
Profesional Recognitions
2014 Rising Star in Business Litigation, Michigan Super Lawyer

2013 Rising Star in Business Litigation, Michigan Super Lawyer

2012 Rising Star in Business Litigation, Michigan Super Lawyer
Articles/Presentations
Speaker, State Bar of Michigan, Health Law Section 2014 Annual Meeting, Record Keeping for Healthcare Professionals
"Economic Stimulus Package to Have Far-Reaching Impact on Health Care" Michigan Medical Law Report, 5 M.L.R. 4 (Spring 2009)
"Economic Stimulus Act Offers Big Tax Breaks for Health Care Providers" Michigan Medical Law Report, 3 M.L.R. 36 (Summer 2008)
Contributor, American Health Lawyer Association, 2008 Member Briefing, The Medicare Improvements for Patients and Providers Act (MIPPA)