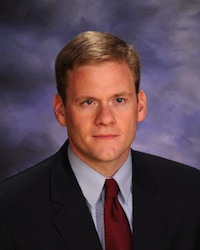 Louis C. Szura
Attorney
Louis Szura focuses his practice on health care consultation, civil litigation and general business consultation. Mr. Szura's experience includes handling complex commercial litigation in federal and state courts in Michigan, primarily in Metro Detroit, including Oakland County, Wayne County and Macomb County, as well as numerous other states. Louis also has experience handling administrative matters, such as physician licensing disputes before the Health Professions Licensing Division in the Michigan Bureau of Health Care Services. In addition, Mr. Szura also represents whistleblowers with knowledge of fraud and abuse against the government under the Federal False Claims Act, the Michigan Medicaid False Claims Act and other state false claims acts.
Health Care Law
Mr. Szura's health care law practice includes counseling and representing health care providers in all aspects of their business. Attorney Szura has represented physicians, registered nurses, psychiatrists, psychologists, social workers, therapists, home health agencies, physician groups and pharmacies on a wide range of matters. These types of matters include everything from the formation of a practice, business operations, employment issues, management contracts and non-compete agreements, compliance with state and federal regulations, litigating license disputes with LARA, and handling network disputes with insurance carriers to the winding down of the physician's practice.

Throughout his legal career in health care, Louis has experience dealing with numerous federal and state regulations that affect a provider's practice. His experience includes matters that implicate the Patient Protection and Affordable Care Act (PPACA or ACA); the Health Insurance Portability and Accountability Act (HIPAA) and its related privacy, security and Business Associate Agreement requirements; Health Information for Technology for Economic and Clinical Health (HITECH) Act; the Stark Law and its exceptions; the Anti-Kickback Statute (AKS) and its Safe Harbors; the Medicare Provider Manual and other Medicare regulations; the Michigan Public Health Code; and the Michigan Mental Health Code, among others. Moreover, Mr. Szura strives to provide practical guidance to his clients in navigating those regulations and operating their businesses.

In his health care practice, attorney Szura has been a trusted adviser to providers in various settings. He has successfully represented them in court in enforcing non-compete agreements seeking both injunctions and monetary damages. Louis has represented them in administrative actions involving allegations against their licenses brought by the State of Michigan and insurance networks. He has also advised them in the conference room, prior to litigation, in analyzing their compliance and exposure under the myriad of regulations facing them on a daily basis.

Complex Commercial Litigation

Mr. Szura's commercial litigation practice focuses on counseling and representing small and medium sized corporations in disputes involving various complex issues including fiduciary duties, shareholder rights, intellectual property rights, unfair competition, contracts, insurance coverage and corporate dissolution.
False Claims Act/Qui Tam

Louis' practice also includes the representation of whistleblowers in Qui Tam actions. Those actions involve whistleblowers, often health care professionals, that have discovered fraud and abuse against the government by the employer, competitor or others in the industry. These cases are brought under the federal False Claims Act, the Michigan Medicaid False Claims Act and various other similar state acts which seek to empower citizens to stem the tide of fraud against the government. Louis represents these clients in recovering substantial sums that have been paid by the government for false claims such as violation of the physician self-referral and anti-kickback laws, upcoding, billing for unnecessary services, and falsifying patient records, among other fraudulent schemes. In addition, Mr. Szura represents tax fraud whistleblowers under the IRS Whistleblower Program.

Education
J.D., Cornell University Law School, 2003
Concentration in Business Law and Regulation
B.A., University of Michigan, 1998
Political Science
Jurisdictions Admitted to Practice
State of Michigan
State of Illinois
Multiple U.S. Federal District Courts
Professional & Bar Association Memberships
American Bar Association
Taxpayers Against Fraud Education Fund
State Bar of Michigan, Health Law Section
Member, Publications Committee
Oakland County Bar Association
Member, Inns of Court Program
Leadership Next, a United Way of Southeastern Michigan Program
University of Michigan Alumni Association
Profesional Recognitions
2015 Rising Star in Business Litigation, Michigan Super Lawyer
State Bar of Michigan Health Care Law Section Council
Chair of the Publication Committee
2014 Rising Star in Business Litigation, Michigan Super Lawyer
2013 Rising Star in Business Litigation, Michigan Super Lawyer
2012 Rising Star in Business Litigation, Michigan Super Lawyer
Presentations/Publications
Speaker, Michigan Psychoanalytic Society, Tele-Therapy and Analysis, Overview and FAQs (Telehealth and Telemedicine Guide), March 28, 2015
Speaker, State Bar of Michigan, Health Law Section 2014 Annual Meeting, Record Keeping for Healthcare Professionals
Co-Author, Zachary J. Meyer and Louis C. Szura, "Basics of Starting a Medical Practice in Michigan," State Bar of Michigan Health Care Law Section, January 2015

Author, "Economic Stimulus Package to Have Far-Reaching Impact on Health Care" Michigan Medical Law Report, 5 M.L.R. 4 (Spring 2009)
Author, "Economic Stimulus Act Offers Big Tax Breaks for Health Care Providers" Michigan Medical Law Report, 3 M.L.R. 36 (Summer 2008)
Contributor, American Health Lawyer Association, 2008 Member Briefing, The Medicare Improvements for Patients and Providers Act (MIPPA)